Bloomberg Business surveyed recruiters at hundreds of companies to ask them what skills they sought in candidates, and whether they saw those skills in the people applying for jobs. Bloomberg used the responses to rank business schools, but there is a point worth looking at on a much broader scale: higher education has been slow to adapt to the new demands of work in the twenty-first century.
Strategic thinking, creative problem-solving, leadership and communication all fall into the category of uncommon skills in high demand from job recruiters. The good news is that this represents an opportunity for colleges and universities to meet a need of the companies looking to hire their graduates, and by doing so improve the value of the degrees they offer. As administrators of many schools worry about enrollment numbers, this should present a great incentive to make changes.
But of course making these changes is not as easy as simply adding a Strategic Thinking 101 course to the catalog. There are some profound changes universities have to make to the way they teach if they want to foster the kinds of abilities that will help their graduates succeed in the knowledge economy. This process begins with assessing the baseline skills of students enrolled in institutions to identify gaps, and then using modern technology and time-tested pedagogy to improve the way students learn how to learn. Credo's Learning Outcomes Courseware has been used with success in several colleges and universities around the country.
It isn't just that the four skills listed above are in short supply, or that they're in high demand with businesses today. These skills go beyond any trend or fad that could be captured in a survey. These skills define what it takes to be successful today, and the sooner we prioritize their cultivation, the better the results will be for students, colleges, and businesses alike.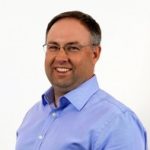 Mike Sweet is a visionary business leader who is taking education and the world of work into the future. His experience managing hundreds of employees helped him recognize the need for education to go well-beyond simple knowledge and technical skill acquisition to ensure people know what, how, and when to learn something new. This real-time learning ability is crucial for success as we are in the 4th Industrial Revolution. Prior to NimblyWise, Mike was the CEO of Credo Reference, a SaaS based research platform provider, for 10 years. His expertise in technology, culture-building and business growth strategies enabled Credo Reference to expand rapidly and build a loyal customer base of thousands of libraries. The company earned several awards for its products and services, including SIAA CODiE awards across multiple categories, Library Journal's Best Reference Award, Choice's Outstanding Title recognition, and a place on eContent Magazine's Top 100 Companies. Before joining Credo Reference as CFO in 2006, Mike served as CFO and COO of CoreWeb, a software development and consulting company. He also spent seven years at Global Insight providing Fortune 500 companies with business planning solutions for market analysis and strategic planning. Mike holds an MBA from Babson and lives in Natick, Massachusetts with his wife, Jessica, and his two daughters, Charlotte and Avery.