This month the Bureau of Labor Statistics reported that as of October, there were 5.5 million job openings in the United States, a number that is not as promising as it appears at first glance. While it's always a positive to see companies hiring, that high number, which has remained steady over most of the year, indicates the problem businesses have in finding qualified workers to fill open positions.
In his new book, There is Life After College, Jeff Selingo describes the fact that businesses desire skills like critical thinking and problem-solving, but no longer assume these are part of the college education. For Selingo, this raises the question: Is it time to rethink the way credentialing works?
Consider what an undergraduate transcript—unchanged for decades if not centuries—looks like to the modern hiring manager. There are infinite experiences and skill sets that could culminate in a student's 3.7 GPA, but if the employer prioritizes strong critical thinking skills, that number is virtually meaningless.
Innovative colleges and universities are beginning to adopt new strategies for teaching and authenticating the skills students learn. These can take the form of digital badges like the CORE Badges offered at Lipscomb University, or the enhanced transcripts pioneered by Elon and Stanford University. Programs like these allow students to showcase soft skills like problem-solving, oral and written communication, and information literacy that might otherwise have been hidden to prospective employers or graduate programs.
Digital badges and enhanced transcripts present the rare win-win-win proposition. Students are better able to demonstrate their aptitude across a variety of skill sets; academic institutions fulfill the promise of higher ed in preparing students for the real world; and businesses can more easily search for and identify qualified applicants for their workforce. What's more, the assessment opportunities such digital programs offer schools is a valuable resource, the potential of which we're only beginning to understand.
As new technologies open up how we teach and recognize student skills, we have a unique opportunity to enrich academic transcripts. It's about time transcripts outgrew the standard old list of courses and grades, and became a living record illuminating how a person thinks and interacts.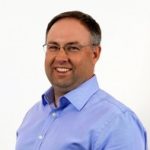 Mike Sweet is a visionary business leader who is taking education and the world of work into the future. His experience managing hundreds of employees helped him recognize the need for education to go well-beyond simple knowledge and technical skill acquisition to ensure people know what, how, and when to learn something new. This real-time learning ability is crucial for success as we are in the 4th Industrial Revolution. Prior to NimblyWise, Mike was the CEO of Credo Reference, a SaaS based research platform provider, for 10 years. His expertise in technology, culture-building and business growth strategies enabled Credo Reference to expand rapidly and build a loyal customer base of thousands of libraries. The company earned several awards for its products and services, including SIAA CODiE awards across multiple categories, Library Journal's Best Reference Award, Choice's Outstanding Title recognition, and a place on eContent Magazine's Top 100 Companies. Before joining Credo Reference as CFO in 2006, Mike served as CFO and COO of CoreWeb, a software development and consulting company. He also spent seven years at Global Insight providing Fortune 500 companies with business planning solutions for market analysis and strategic planning. Mike holds an MBA from Babson and lives in Natick, Massachusetts with his wife, Jessica, and his two daughters, Charlotte and Avery.