"What 'Learning How to Think' Really Means," ranks high on my list of required reading for those of us who love to debate the status of higher ed in the US. Barry Schwartz, writing for the Chronicle of Higher Education argues in favor of a system that can teach students the skills required of their desired careers, while also developing the virtues to make them decent human beings. Drawing clear connections between these virtues and long-term success, Schwartz makes the case that it is often these virtues that differentiate people in the working world.
My first thought reading through Schwartz's list of virtues (love of truth, honesty, fair-mindedness, humility, perseverance, courage, good listening, empathy and wisdom) was how closely it parallels the essence of the frames from the new information literacy standards:  Authority Is Constructed and Contextual, Information Creation as a Process, Information Has Value, Research as Inquiry, Scholarship as Conversation, and Searching as Strategic Exploration. In an academic sense, this seems obvious, but it doesn't always translate to the business community, despite the fact that we are moving more and more into a knowledge economy where such abilities are more important than ever and simple answers to complex problems rarely exist.
In the same way we see faculty speak to the lack of student research skills upon their arrival at college, business leaders also lament a skills gap of recent graduates entering the workforce. If it were as simple as saying, "not enough applicants are proficient at coding with Java," I think we could all imagine the solution would be fairly straight-forward. But of course it's more complicated than that: what graduates lack are foundational critical thinking skills, the ability to learn how to learn. Schwartz writes, "Workplaces need people who have intellectual virtues, but workplaces are not in a good position to instill them. Colleges and universities should be doing this training for them." I couldn't agree more and would emphasize the point by comparing the ease of learning a second language in one's twenties versus picking up that language as a child. Schwartz reminds us that, "Aristotle argued that virtues are developed through practice," to which I would add that it is better to begin that practice sooner rather than later.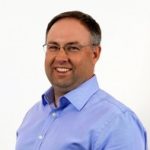 Mike Sweet is a visionary business leader who is taking education and the world of work into the future. His experience managing hundreds of employees helped him recognize the need for education to go well-beyond simple knowledge and technical skill acquisition to ensure people know what, how, and when to learn something new. This real-time learning ability is crucial for success as we are in the 4th Industrial Revolution. Prior to NimblyWise, Mike was the CEO of Credo Reference, a SaaS based research platform provider, for 10 years. His expertise in technology, culture-building and business growth strategies enabled Credo Reference to expand rapidly and build a loyal customer base of thousands of libraries. The company earned several awards for its products and services, including SIAA CODiE awards across multiple categories, Library Journal's Best Reference Award, Choice's Outstanding Title recognition, and a place on eContent Magazine's Top 100 Companies. Before joining Credo Reference as CFO in 2006, Mike served as CFO and COO of CoreWeb, a software development and consulting company. He also spent seven years at Global Insight providing Fortune 500 companies with business planning solutions for market analysis and strategic planning. Mike holds an MBA from Babson and lives in Natick, Massachusetts with his wife, Jessica, and his two daughters, Charlotte and Avery.