In his recent blog post, "Teaching Certainty," New York Times best-selling author Seth Godin lays out, in a few sparse lines, exactly what's wrong with education today. In short, while we might think we're teaching to the test, we're actually teaching to the previous century.
The certainty he speaks of are concrete skills and knowledge sets students study, memorize, and expect to use in their careers after graduation. His point is that the world simply doesn't work like that anymore.
"Oops," he writes. "We've trained people to be certain for years, and then launch them into a culture and an economy where relying on certainty does us almost no good at all."
In the Knowledge Economy, there is a premium on workers with strong critical thinking and information skills. Learning how to learn is a prerequisite for professional environments where people are expected to identify necessary changes and react with creativity and agility to innovate in each new market landscape. When solving problems in the 21st century workplace, there are no right and wrong answers to find in the back of a textbook, and pretending there are is a disservice to students at all levels.
Godin ends the piece by asking, "Who's teaching you what to do when the certain thing doesn't happen?"
The answer clearly exists within the scope of our educational system – in addition to the knowledge a student gains in his/her degree program, the student who develops critical thinking and problem solving skills will graduate with an advantageous balance of discipline expertise and workforce ready skills. The good news is that there are ways to kick-start this shift that any college or university can implement. Most schools already have First Year Experience, Student Success, or Gen Ed programs in place that touch a high percentage of students and could more directly incorporate instruction in critical thinking, problem solving, communication, and other foundational areas. Several of our partners in higher education have implemented Credo's Courseware to address the critical thinking skills gap in their students with data on student performance, authentic assessments, and instructional content.
The loss of certainty is not something we need to mourn, but rather an opportunity to take the next step towards meeting the promise of higher education. We can give today's students more than just one skill set for their first job after graduation; by teaching them how to learn, we empower them to succeed for the rest of their lives.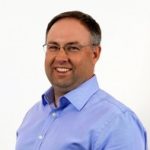 Mike Sweet is a visionary business leader who is taking education and the world of work into the future. His experience managing hundreds of employees helped him recognize the need for education to go well-beyond simple knowledge and technical skill acquisition to ensure people know what, how, and when to learn something new. This real-time learning ability is crucial for success as we are in the 4th Industrial Revolution. Prior to NimblyWise, Mike was the CEO of Credo Reference, a SaaS based research platform provider, for 10 years. His expertise in technology, culture-building and business growth strategies enabled Credo Reference to expand rapidly and build a loyal customer base of thousands of libraries. The company earned several awards for its products and services, including SIAA CODiE awards across multiple categories, Library Journal's Best Reference Award, Choice's Outstanding Title recognition, and a place on eContent Magazine's Top 100 Companies. Before joining Credo Reference as CFO in 2006, Mike served as CFO and COO of CoreWeb, a software development and consulting company. He also spent seven years at Global Insight providing Fortune 500 companies with business planning solutions for market analysis and strategic planning. Mike holds an MBA from Babson and lives in Natick, Massachusetts with his wife, Jessica, and his two daughters, Charlotte and Avery.